In today's rapidly evolving world, technology plays an integral role in almost every aspect of our lives. As a result, the demand for skilled professionals in the tech industry has never been higher. But with so many options available, it can be overwhelming to determine which tech careers path is right for you.
If you wish to build a career in tech, then this blog is for you. From cloud computing to cybersecurity to network infrastructure, there are a number of domains to explore. In fact, you will be surprised to know that more than 90% of IT jobs are now in non-tech companies. The need for tech professionals in non-tech companies is becoming an emerging market trend.
In order to survive in the competitive market, it is crucial to have a clear vision of your career. If you're confused, this blog is for you! Learn about the various high-paying job opportunities, the job descriptions, and competitive salaries through this blog. Explore the realm of network infrastructure, cybersecurity, cloud computing, and much more.
Without further ado, let's get started!
Understanding Tech Career Paths
When it comes to tech career paths, there is a multitude of options available to suit different skills and interests. Whether you have a passion for coding, data analysis, cybersecurity, or artificial intelligence, the tech industry offers a diverse range of opportunities. Here are some of the best tech career paths to consider:
Top 10 Best Tech Career Paths for Tech Geeks
After completing your graduation, you can explore the following career paths based on your area of interest!

1. Technical Support Engineer:
Being a Technical Support Engineer or Help Desk Technician is one of the most explored tech career paths as an IT fresher. Since this role covers a lot of responsibilities including researching, diagnosing, monitoring, and solving customer issues related to networks, it gives you an opportunity to take your networking career to the next level.
After gaining experience in this role, you can upskill as a Network Engineer.
Recommended courses:
You can explore the following courses to become a Technical Support Engineer:
Cisco Certified Network Associate (CCNA)

CompTIA A+

CompTIA Network+
Average salary: Rs. 6.3 LPA
2. Network Engineer:
Do you dislike coding but you still want to be successful in the tech industry? Welcome to the non-coding side of the world, Network Infrastructure. Work as a Network Engineer to maintain, design, implement, and troubleshoot computer networks in business organizations. 
Cisco's CCNA Routing and Switching is one of the best courses for this tech career path. This course gives you an in-depth introduction to routing and switching, automation and programmability, IPv4 and IPv6 addresses, network topology, hubs, switches, bridges, network architecture, network security, OSI model, and TCP/IP model, etc.
Recommended courses:
You can explore the following courses to become a Network Engineer:
Cisco Certified Network Associate (CCNA)

Cisco Certified Network Professional (CCNP)

CompTIA Network+
3. Computer Network Security:
Network Security Engineers earn 20 times better than traditional Network Engineer. Since everything is shifting online, there is tons of confidential/sensitive information hosted on the Internet by various business organizations. This poses a threat to the theft or phishing of this information.
To prevent these malicious attacks, it is critical to have Network Security Engineers in business organizations to prevent hackers from hacking into the computer systems/networks.
Therefore, such network professional protects networks, computer systems, and stored data from potential cybersecurity attacks and breaches. 
Recommended courses:
You can explore the following courses to become a Network Security Engineer:
CCNA + CCNP + Palo Alto Firewall

CCNA + CCNP + Check Point Firewall

CCNA + CCNP + FortiGate Firewall
Note: If you're interested in such combo courses, check out our Super Firewall Master's program.
Average salary: Rs. 6.7 LPA
4. Cybersecurity Professional:
A cybersecurity professional is one of the most highly-paid professionals in the IT industry. If you want to break into the cybersecurity industry, you can take courses such as certified ethical hacking, and other CompTIA courses to upskill. 
With a rapid increase in the number of cyber-attacks and online malicious attacks, the need for cybersecurity professionals has increased exponentially. From ethical hacking to cybersecurity analysis, you can explore a number of job opportunities in the industry. The main goal is to prevent attacks and strengthen the security system of business organizations.
Recommended courses:
You can explore the following courses to become a Cybersecurity professional:
Certified Ethical Hacking (CEHv12)

CompTIA Security+

CompTIA CySA+

CISSP
Average salary: Rs. 6.9 LPA

5. Cloud Engineer:
With 27% projected job growth, cloud computing jobs are on the rise. In fact, Cloud Computing professionals are as much in demand as Cybersecurity professionals. From medium-sized to large-sized enterprises, everyone is in need of cloud computing engineers to deploy, implement, monitor, maintain and troubleshoot cloud infrastructure.
You can explore various job opportunities in the cloud computing industry by learning world's most popular cloud service providers such as Amazon Web Services (AWS), Microsoft Azure, and Google Cloud Platform (GCP), etc.
Recommended courses:
You can explore the following courses to become a cloud engineer:
AWS Certified Solutions Architect – Associate

AZ-104: Microsoft Azure Administrator

GCP Associate Cloud Engineer
6. Linux Administrator:
From working with on-premise Linux systems to cloud-based Linux environments, the need for Linux professionals is in almost every other business organization for the smooth functioning of business organizations. From monitoring, and implementing, to troubleshooting Linux environments, Linux Administration is one of the most chosen tech career paths across the industry.
Recommended courses:
You can explore the following courses to become a Linux Administrator:
Red Hat Linux Administrator (RHCSA)

Red Hat Linux Engineer (RHCE)
Average salary: Rs. 4.9 LPA
7. Web Development
Every brand wants to establish a solid online presence. This is where they need web developers to create a strong brand identity. If you work in web development, you will be in charge of making and managing mobile applications and websites. Front-end developers work on the user interfaces of a website's front end, while back-end developers work on its internal workings or both.
You can explore various courses related to web development on the Internet.
Note: You are required to learn coding to become a web developer.
Average salary: Rs. 4 LPA
8. Data Engineer
With the increase in the amount of data generated every day by users across the Internet, Data professionals make sense of this user-generated data. Data engineers operate in a variety of environments to develop systems that gather, organize, and transform unprocessed data into information that can be interpreted by data scientists and business analysts. Making data accessible is their ultimate objective so that businesses can use it to assess and improve their performance.
You need to have basic skills in Microsoft Excel, Structured Query Language (SQL), Power BI, and Python to enter the data industry if you're new to this field.
Recommended courses:
You can explore the following courses to become a Data Engineer:
Average salary: Rs. 9.8 LPA
9. Artificial Intelligence (AI) Professional:
The complex systems of algorithms that comprise artificial intelligence (AI) must be designed, programmed, and trained by artificial intelligence (AI) engineers in order for them to perform similarly to a human brain. Combining knowledge in programming, data science, data engineering, and software development is necessary for this position.
Artificial Intelligence jobs are considered to be the 'jobs on the rise' according to LinkedIn. Now is the best time to break into the AI industry to build a solid career in the industry.
Recommended courses:
You can explore various courses to become an Artificial Intelligence Engineer from online platforms.
Average salary: Rs. 11.7 LPA
10. DevOps Engineer:
After the monopoly of Agile, DevOps has taken over the industry because of its simplicity, efficiency, and productivity. Teams working on development, operations, and quality assurance are led by DevOps managers. You'll work on a variety of projects, from change management to problem management (finding and fixing IT problems), in addition to developing apps and software.
The most skilled DevOps managers can perceive their problems from the perspectives of the team members they oversee as well as the constraints of any tools they may be using. They're also excellent communicators and team players.
Recommended courses:
You can explore the following courses to become a DevOps Engineer:
Amazon Web Services (AWS) DevOps course
Average salary: Rs. 7.6 LPA
Choosing the Right Tech Career
With so many tech career paths available, it can be challenging to determine which one is the best fit for you. Here are some factors to consider when choosing a tech career path:
1. Personal Interests and Passions
Consider your interests and passions when deciding on a tech career path. If you enjoy problem-solving and logical thinking, software development or cybersecurity might be a good fit. If you have a knack for analyzing data and extracting insights, data science or analytics could be the right choice.
2. Skills and Abilities
Assess your existing skills and abilities to identify areas where you excel. If you have strong programming skills, software development might be a natural fit. If you enjoy working with data and have a knack for statistics, a career in data science could be a great match.
3. Job Market Demand
Research the job market demand for different tech careers to ensure you choose an industry that offers ample opportunities. Look for roles that are in high demand and projected to grow in the coming years.
4. Long-Term Growth Potential
Consider the long-term growth potential of your chosen tech career path. Look for industries that are evolving and expanding rapidly, offering opportunities for continuous learning and advancement.
5. Work-Life Balance and Lifestyle
Consider your desired work-life balance and lifestyle when choosing a tech career path. Some roles may require long hours or frequent travel, while others offer more flexibility and remote work options.
How to get into a tech career?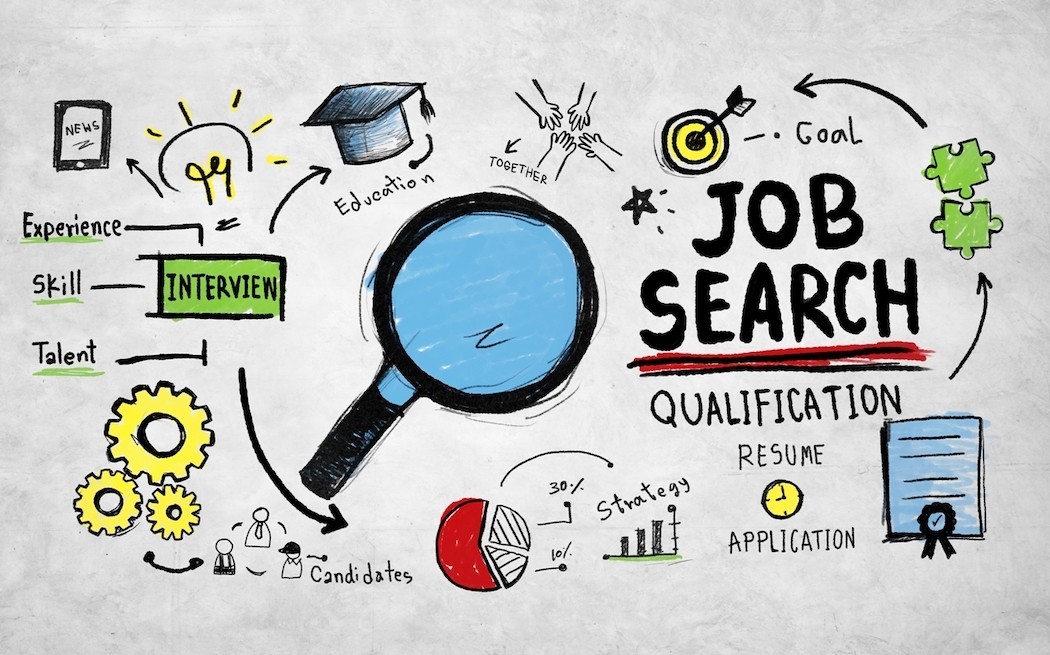 If you want to know how to start a tech career, it is important to understand all the steps to build a solid career in the tech industry. Cracking the tech career can be hard but it is not impossible. 
Follow these steps to start a tech career:
The first step is to get a graduate degree from a renowned college/university. It is preferred to get a Computer Science degree such as BTech, BCA, etc.
To get a gist of how things work in the real world, it is important to apply for internships at various companies where you wish to work. Through internships, you can learn a lot from peers and how things work in business organizations.
After gaining some experience through internships and volunteering for projects, you can build your portfolio to present to potential companies. It is a great idea to present your projects through a portfolio website so that people can find you through it.
Apply to jobs in your interest:
Be careful when applying for jobs in the IT industry. You might end up applying for a job where the key responsibilities stand in stark contrast between your interests. This is why it is important to always read about the key responsibilities of the job description and apply accordingly.
It is great to have a resume but you know what's even more important today? To have a strong presence on social platforms such as LinkedIn, etc. This will give you a professional benefit over others. You'll be able to be discovered by recruiters themselves.
Where can you get trained to start a tech career?
There are tons of online learning platforms available today across the globe. This makes it confusing to choose the right course. However, with a competitive field like IT, it is crucial to take up a hands-on course. Network Kings has bridged the gap between the real-world jobs and students by prioritizing hands-on practical learning.
The benefits of learning at Network Kings are as follows:
Learn directly from top-notch Engineers with more than 12 years of industry experience.

Get your doubts cleared by directly reaching out to mentors through the platform.

Get 24/7 access to the world's biggest virtual labs to practice hands-on.

Get access to the latest learning material.

Career counselors are available throughout the course to guide you in your career.
What are you waiting for? Enroll in your favorite course now!
Cracking the Tech Career: Tips for Success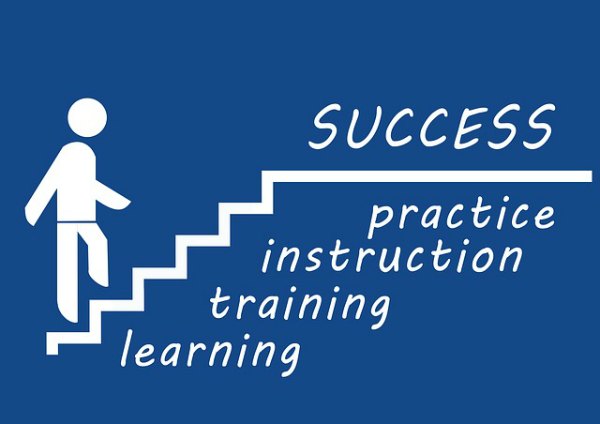 Once you have chosen a tech career path, it's time to embark on your journey towards success. Here are some tips to help you navigate the tech industry:
1. Continuous Learning
The tech industry is constantly evolving, so it's essential to embrace lifelong learning. Stay updated with the latest technologies, tools, and trends by taking courses, attending workshops or conferences, and engaging in self-directed learning.
2. Build a Strong Professional Network
Networking is crucial in the tech industry as it can open doors to new opportunities and collaborations. Attend industry events, join relevant online communities or forums, and connect with professionals in your field of interest.
3. Gain Practical Experience
While theoretical knowledge is important, practical experience is invaluable in the tech industry. Look for internships, freelance projects, or open-source contributions to gain hands-on experience and build your portfolio.
4. Develop Soft Skills
In addition to technical skills, soft skills are becoming increasingly important in the tech industry. Communication, problem-solving, teamwork, and adaptability are just a few examples of soft skills that can set you apart from the competition.
5. Seek Mentorship and Guidance
Finding a mentor or seeking guidance from experienced professionals can provide valuable insights and advice throughout your tech career journey. Consider reaching out to industry experts or joining mentorship programs.
Tech Career Growth and Advancement Opportunities
The tech industry offers numerous opportunities for career growth and advancement. As technology continues to shape our world, new roles emerge, creating pathways for professionals to climb the career ladder.
To advance in your tech career:
Stay up-to-date with emerging technologies and trends.

Take on challenging projects that allow you to expand your skills.

Seek opportunities for additional certifications or advanced degrees.

Network with industry professionals who can provide guidance and open doors.

Consider leadership or management roles as you gain experience.
That's all for this blog. Through this blog, you're now able to explore various job opportunities available in the market. You are now also familiar with the tech career paths to follow for a solid career in the IT industry. There are many different tech domains that are trending right now. From DevOps to Cybersecurity, all these IT professionals solve some of the most critical problems and enhance business productivity.
If you're looking forward to become an IT professional, this is the right time to enroll in the course you're interested in and lay the foundation of a bright tech career. 
Happy learning!